""Brilliant idea, a bankside fly rod holder that keeps your fly rod safe from clumsy feet, and prevents damage to your reel".
Watch the video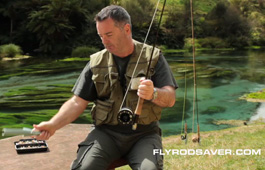 For a quick overview of Fly Rod Saver, click here to watch our short video, which we filmed on the beautiful River Waihou in New Zealand.
Watch video

»
Tough yet lightweight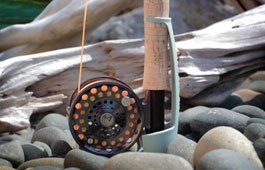 We all like to travel light when fly fishing, but you'll find this bankside Fly Rod holder invaluable and it's so light you won't even know you're carrying it.
Learn More

»
Easy to use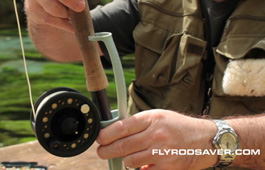 Using this fly rod holder couldn't be simpler, to keep your gear safe, simply push the spike into the ground, then push your rod into the clip.
Learn More

»
Copyright © Fly Rod Saver